REVISIONS OF ME
.
One thing writing can do is that it forces a writer reflect on who you are, were and with a bit of intention, design and align who you are going to become. Today, I received an email from Terry Allen saying that I could use his song title, Back outta the World as the title for my metaphysical road novel. Feel free to check out Terry Allen now or after finishing this post. For me, the email was the unofficial end to the writing of BotW. It was the light turning green telling me it was time to head off to editing, publication, and since this country demands validation through it, monetization, of the novel. In my thank you reply, I told Terry (God knows why I felt compelled to do this) that I felt a bit of "postpartum blues at finishing the novel" and that it "been with me such a long time."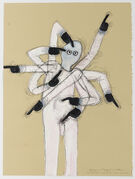 THE LAPTOP SCREEN AS A MIRROR
I first heard Terry Allen's music in St. Louis on the weekend I attended the historic Davis Cup match between John McEnroe and Mats Wilander in 1982. That match was as engaging and tense a tennis match as one could hope to see. I remember being damp with sweat as I sat watching. In and around that weekend in St. Louis, after showering, I remembering hearing a Terry Allen's song called "The Great Joe Bob Went Bad." I have been a fan of music since, coming his art a bit later. I feel that in a metaphysical sense, that weekend is when I began writing Back outta the World.
Writing this post now in central Indiana on a 12 degree day during a Pandemic, I am struggling a bit on where to go with it. Like the beat up yellow VW van in BotW, I could go anywhere. I could head off to the dreams I had of playing tennis professionally, to playing shortstop for the Reds, to becoming Ultraman. I am trying new SEO software on a new laptop, so I could look to Key phrases or even additional Key phrases for direction. Not really, no. Because if you've read these post you know that ain't gonna happen. Keywords will not provide any help in finding out how the hell yours truly went front scribbling on a yellow pad in the back of a van in the 80's to being a single father of four young adult children.
I think one way to do that, to take that journey, is to write about it, to take a look inside. And how did I come to that understanding? Partly or even mostly by writing, writing and rewriting BotW. Also by reading BotW over and over and letting it tell me things about myself. The book is a road trip where Jay's (me) mind and body are on two separate trips and meet at the end. This is a realization I came to during the third rewrite, which itself come to be after a two decade hiatus in which I barely recalled BotW existed. Yes, the actual words have gone from the yellow pad to typed pages to laptop screen. Like the novel that is now BotW, I have undergone different versions of myself as well. And I am not still talking about SEO, word counts and punctuation. When I went to that Davis Cup match in 1982 I still had hopes of making a living playing tennis. But those tennis pro dreams were fading even then. That great match rekindled them for a short time. In the 30 years or so since that Davis Cup weekend when I was first introduced to Terry Allen's' music, life has given me the above mentioned four adult children and a hell of lot more in the bargain. At times, it looked as if life had given me more than I could handle. One way I began to believe I was able to live my life with my own intentions was by writing. And, thank the heavens above, I have discovered that it works and continues to work.
I really like this book
I am aware now that I need to continue revise myself. These days I view the thirty year journey of rewriting BotW as a mental makeover. An ongoing practice of looking at me through the book. I like to say that novels are never really finished. If that is true then it must be true of it's author as well. Today I find myself finally happy with the latest revision of both the book and of me. That may only last this one day. But, I'll take it because it's the book I'm reading right now.
"May I help who's next?"
Terry Allen is definitely not me. Terry Allen / Artist / Songwriter